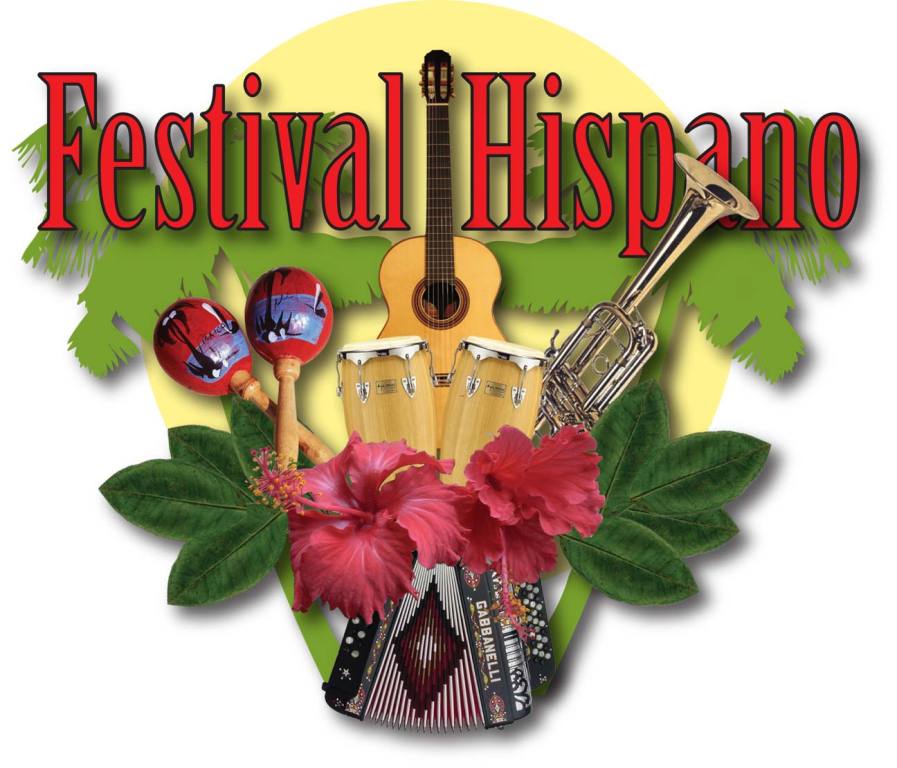 Asociación Cultural Hispanoamericana
P. O. Box 3203
Augusta, GA 30914
acha@elcervantino.org
Dear vendors and friends:
The Asociación Cultural Hispanoamericana proudly will present the 26th Hispanic Festival. The event will feature folkloric groups, musical groups, authentic food stands from several countries, arts and crafts, activities for children, other attractions for the family and night dancing at Evans Towne Center Park located at 7016 Evans Town Center Blvd, Evans, Georgia. Year after year we have put forth a great effort to extend to the community a festival worthy to be celebrated and remembered.

The Board of Directors of ACHA scheduled the dates for the Hispanic Festival this year. The event will take place at the Evans Towne Center Park in Evans, Georgia on Friday, October 19, 2018 from 6:00 p.m. to 11:00 p.m., Saturday, October 20, 2018 from 12:00 p.m. to 11:00 p.m. and Sunday, October 21, 2018 from 12:00 p.m. to 6:00 p.m. We call the community in general to join us in commemorating and observing the Hispanic Heritage Month where we wish to promote the Hispanic culture in a positive way.

We are extending an invitation to all vendors who are interested in selling arts and crafts, food or other types of things related to the Hispanic culture to participate in our festival. Last year over 10,000 people attended the three-day festival during the weekend. You will have the opportunity to reach these people while you enjoy a weekend of cultural activities and food.

Each vendor that is accepted will be given a 10' X 20' space for each category selected. Spaces will be assigned on a first-come first-serve basis, according to the date and time the application is received. The process is very simple: complete the application and mail your check or money order postmarked no later than August 15th, 2018. Food vendors must provide to ACHA a copy of the menu, drinks, and prices with the application. Vendors can only sell ethnic drinks approved by ACHA. Vendors must provide Business license number, vehicle information and names of volunteers working at the vendors' area with the application. Without this information or the partially filled information ACHA has the right to deny the participation of vendors at the event. The day of event vendors must provide a copy of business license in order to be allowed set up.

The information about prices, requirements, and rules are all stated in the vendor's application and rules form that you can download and print from the link below. YOUR APPLICATION WILL NOT BE PROCESS UNLESS IS SEND WITH THE SPACE AND THE DEPOSIT FEES, BUSINESS LICENSE NUMBER, VEHICLE INFORMATION AND NAMES OF VOLUNTEERS WORKING AT THE VENDORS' AREA. Vendors are responsible for collecting and paying all applicable taxes. We have attached on the link below, for your convenience, the Miscellaneous Sales Event FS-32 Form.
We encourage you to be creative in your booth display. If you need ideas to help entice festival attendees into your booth, we are willing to help with suggestions. This is a fun, family centered event, and your stand should reflect the entertainment value and fun that the Hispanic culture brings to our community.

For more information or if you have any questions, contact me by writing to the above postal address or emailing at
ricardorodriguez@elcervantino.org
or calling at 706-877-1311.

Best regards,

Ricardo Rodríguez
Festival Vendor Coordinator
Director of Membership and Recruitment
RicardoRodriguez@elcervantino.org