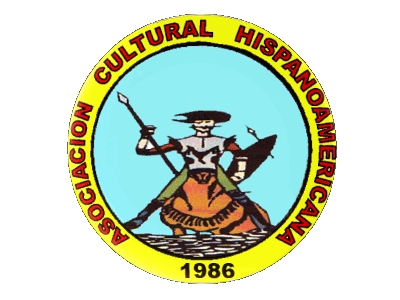 Asociación Cultural Hispanoamericana
P. O. Box 3203
Augusta, GA 30914
acha@elcervantino.org
Phone: 706-250-0040


Membership Information
The objectives of ACHA are to gather within the organization, without discrimination whatsoever, all persons whom may be interested in the language, the culture and the Hispanic traditions; to promote cultural, educational and social development; and to collaborate with other organizations and groups of similar character, in addition to assisting other organizations with the same purpose. Our primary goal is the preservation and promotion of our culture.

Anyone 18 years of age or older is welcome to be a member of ACHA. The annual dues of $12 per person allow us to schedule annual activities. Membership will be effective from the 1st of January until the 31st of December, when the Association's calendar year ends, with no prorating until October 1st. After October 1st dues are prorated for the remainder of the year but applicant must join for the following year. The membership fee and the application for admission are established by the Board of Directors in accordance with the necessities of ACHA.

The following take place among our annual activities of ACHA: Educational Presentations, Members and Board of Directors meetings, Picnic and Outdoor Day, Celebration of Day of the Spanish Language, Ongoing Beginner and Intermediate Spanish Classes, Arts in the Heart of Augusta, Folkloric Dances, Hispanic Festival of Augusta, Señorita Latina Contest, Community Activities, Latina Exposition, Recognition of Volunteers and Sponsors, Christmas Party and Christmas Parades.

For your convenience, we have included below a link to the membership application where you may download the form to be completed and submitted with the membership fee (NO CASH PLEASE). We also have included below links to our By Laws, in English and Spanish, that you may download also.

We encourage you to join our organization and share your ideas.


Federico A. Medina
Director of Membership and Recruitment
706-294-0758
FedericoMedina@elcervantino.org




Información de Membresía

Los objetivos de ACHA son de reunir dentro de la organización, sin discriminación alguna, a todas las personas que estén interesadas en el idioma, la cultura y las tradiciones hispanas; promover el desarrollo cultural, educacional y social, y colaborar con otras organizaciones y grupos de carácter similar, además de ayudar a otras asociaciones que tengan los mismos fines. Nuestro fin primordial es la preservación y difusión de nuestra cultura.

Cualquier persona de 18 años o mayor es bienvenida a ser socio de ACHA. El aporte anual de $12 por persona nos permite programar las actividades anuales. La cuota anual será efectiva a partir del primero de enero hasta el 30 de diciembre, cuando finaliza el año fiscal de la Asociación, sin prorrata hasta el primero de octubre. Después del primero de octubre la cuota será prorrateada por el resto del año pero el solicitante tendrá que hacerse socio para el año siguiente. La cuota anual y la solicitud de admisión son establecidas por la Junta Directiva de acuerdo con las necesidades de ACHA.

Entre nuestras actividades anuales de ACHA se encuentran las siguientes: Presentaciones Educativas, Reuniones de Socios y de la Junta Directiva, Día de Picnic y al Aire Libre, Celebración del Día del Idioma Español, Clases Continua de Español a Nivel Principiante e Intermedio, Arts in the Heart of Augusta, Bailes Folclóricos, Festival Hispano de Augusta, Concurso de Señorita Latina, Actividades Comunitarias, Exposición Latina, Reconocimiento de Voluntarios y Patrocinadores, Fiesta Navideña y Desfiles de Navidad.

Para su conveniencia, les hemos incluido abajo un enlace a la solicitud de membresía donde pueden descargar el formulario para ser completado y enviado con la cuota de membresía (NO EFECTIVO POR FAVOR). También hemos incluido abajo enlaces a nuestros estatutos, en inglés y español, que pueden descargar también.

Los motivamos a ustedes para que se unan a nuestra organización y compartan sus ideas.


Federico A. Medina
Director de Membresía y Reclutamiento
706-294-0758
FedericoMedina@elcervantino.org